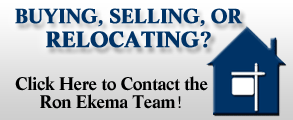 The aim of this website is to make your search for a home as simple, easy and enjoyable as possible. We have provided everything from helpful hints on the purchase and sale of homes to detailed mortgage information and current interest rates. We even have links to home inspection companies, renovation workshops and other Real Estate websites to help you become comfortable with and knowledgeable about the buying/selling process.
In addition to all of the material available on this site, we also offer our clients
complete buyer packages
with homes currently for sale in all local areas on a monthly, weekly or even daily basis.